Road Trips: Travel on a Budget
Two years ago, my fiancee and I embarked on our first ever road trips together. We took a trip to Paris, Ontario and the nearby Brantford; we drove to Ottawa, our nation's capital; and we made several trips to antique markets spread out across southern Ontario.
In Paris, which is located just northwest of Brantford, we were greeted by quaint shops, friendly baristas in bustling cafes, and incredibly picturesque streets (one of which crosses the Grand River). It was voted "the Prettiest Little Town in Canada" by Harrowsmith Magazine (Source: Brant.ca), and it's easy to see why – The town radiated a stunning beauty on the bright, sunny afternoon on which we visited. It doesn't take long to explore Paris, being easily walkable from one end to the other, but it's absolutely worth the drive! Our Air BnB was located in the nearby Brantford; it was spotless, quiet, and run by a pair of very gracious hosts that mainly kept to themselves and even spent most of their time on the back deck of their 3-story home.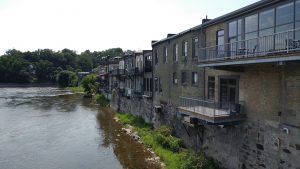 In Ottawa, around the time of our first anniversary, we drove into some not-so-great weather that resulted in us cancelling our plans to go pumpkin picking. However, we still got to visit the Parliament buildings, explore the city both on foot and by car (navigating around the one-way streets can be a real challenge!), and wander every square inch of the CF Rideau Centre shopping centre which is located in the heart of downtown Ottawa. Our Air BnB was nice enough, but the faint sewage smell emanating from the bathroom drains was something we just couldn't ignore when we eventually wrote our review of the place. The rainstorm that began while we were there led to some bad flooding in the city and surrounding areas after our departure, but we still very much enjoyed our time there and we plan on going back one day.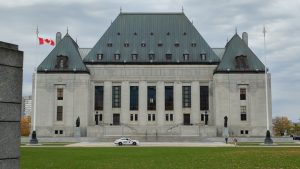 The next adventure we began embarking on in 2017 (and have continued since) is our excursions to various antique markets spread out across southern Ontario. We visited the 400 Market in Innisfil, Ontario, a startlingly vast indoor space that has an extensive food court area adjacent to it. I definitely recommend taking an entire day for the 400 Market. There's just so much to look at, and so many neat pieces of nostalgia to dig through.
Most antique markets, such as the Inglewood Antique Market and the Crossroads Flea Market, are of a much more modest size. You'll find less merchandise at these smaller venues, but on the other hand they're easier to manage and less daunting to navigate while still being entirely worthwhile – And you won't feel like you have to spend several hours there just to take it all in. I won't list every single antique market my fiancee and I have been to over the years, but we've seen a lot of them now and our favourite is probably the Crossroads Flea Market; I highly recommend it!
Short road trips and day trips are a really fun way to travel around without spending too much. Up next for us is a drive to Buffalo to do some pre-wedding shopping in the good old USA. Where will your next asphalt adventure take you?
By Dan McDonald
Dan is a Sales and Marketing Development Associate at Baxter Media. He previously majored in Communications (CCIT) at the University of Toronto.