The Agents Have Spoken!
On Thursday, October 1, Baxter Media hosted the 3rd annual Agent's Choice Awards Gala, but this time around it was a whole different ball game. Due to the pandemic that we all currently find ourselves in, the Gala was hosted in an entirely virtual setting.
The event – the high point of the year for Canada's travel industry – welcomed over 400 live attendees. Emcee Tim Law and host Wendy McClung both used this year's gala to praise those working in the industry during these tough times and encourage them to remain upbeat.
McClung in turn invited those in the industry to "watch our industry come out even stronger next year," while urging industry members to speak with a "strong united voice …"
"This is your voice. You have spoken," McClung added of those who voted in Agents' Choice Awards Readership Survey.
The innovative affair quickly received kudos from appreciative viewers and participants alike.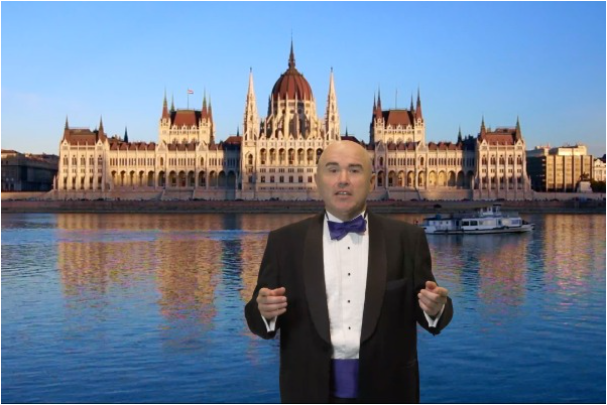 "Thanks to Baxter Media for hosting today's gala. I am very happy to have this medium to continue spreading the word on Oasis Hotels & Resorts, all located in Cancun, Mexico. Continue the good work," said Pam Bassett, Oasis' business development manager, Canada.
Bassett added that she truly misses "being on the road to visit the agents" and was thankful for the gala "so I can still connect, albeit virtually."
I was assigned the interesting role of being the "concierge" for this online gala, which meant I had to jump around between the different virtual rooms greeting people as they arrived in the event lobby, letting them know when the next stage of the event would begin, and how to get to the page/section where the next part of the gala would commence.
It was very satisfying to be able to manage the flow of people to ensure that each segment of the gala (awards presentation, virtual trade show, and prize giveaway) was able to start on time. This was also a very rewarding experience because I was the attendees' main point of contact with Baxter Media, meaning I got a first-hand look at all the positive feedback and praise that the event received during and after the gala took place.
Anyways, this was an extremely successful and well-coordinated virtual event, and I hope to be assigned the concierge role again in the near future. This industry is comprised of such warm, kind, professional individuals, and I'm thrilled to be a part of it.
By Dan McDonald
Dan is a Sales and Marketing Development Associate at Baxter Media. He previously majored in Communications (CCIT) at the University of Toronto.