True Independence as a Travel Agent
Working as an independent travel agent has all kinds of neat perks. The schedule is flexible, since you aren't locked into a 9 to 5 schedule; you'll therefore experience a kind of freedom that most people don't get to enjoy. It feels comfortable and natural, because you can work from the relaxed environment of your own home – This is arguably better than being stuck in a stuffy, windowless cubicle all day.
Best of all, there is an endless bounty of travel discounts and other benefits to be enjoyed, including FAM trips that can take you around the globe. These "Familiarization Trips" are the best way to gain first-hand knowledge of destinations and accommodations that you can then pass along to your potential and existing clients, who will definitely appreciate how knowledgeable you are about various exciting locales.
Working as an independent agent can be extremely rewarding, and the income is steadier than you might think, as long as you join a host agency to work with you in your endeavours. Host agencies are an essential part of becoming successful as an independent agent – They help legitimize you in the industry, and they provide access to marketing materials, training opportunities, client lists, and a variety of modes of support.
Let's take a quick look at a couple of host agencies that I personally recommend: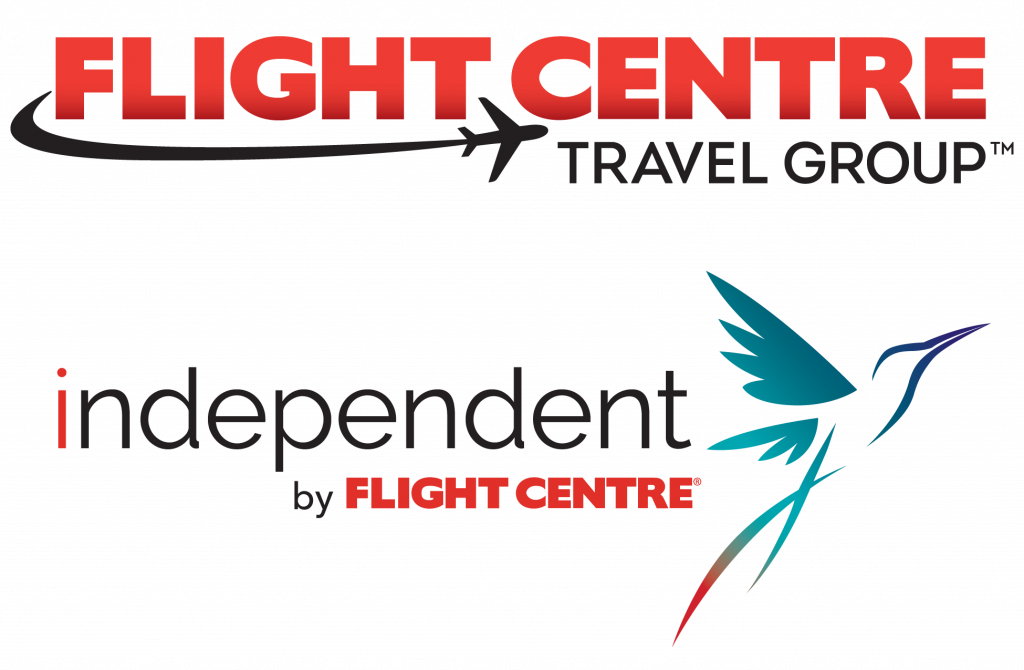 If you're looking for a host company who pays well, and in a timely manner, who will help take on much of the administrative efforts necessary to run your business, look no further than Independent by Flight Centre (part of the Flight Centre Travel Group). If you value prompt, cheerful service that is there when you need it and the opportunity to talk through your big picture plans for where you would like your business to go, this world-renowned company has just what you're looking for.
Other perks of joining up with Independent by Flight Centre include:
Shop Relationships (Independent agents are able to have a relationship with FC's brick and mortar stores to attend product training, meet clients and receive additional product/sales support from their retail teams).
The power of Flight Centre's impressive marketing machine and consumer-recognized brand. Independent Agents have access to all Flight Centre promotions and are able to offer these amazing offers to their clients as well.
Top tier commissions with leading industry partners. Based on sales, agents have the potential to retain up to 90% of commission, which is very enticing.
More information on Independent by Flight Centre can be found here: https://www.flightcentreindependent.ca/join-the-family/

Nexion Canada (part of the Nexion Travel Group) is definitely one of the very best host agencies out there. Agents can retain up to 85% of commissions earned while enhance their skills with all kinds of training, coaching, and networking opportunities. They offer all the right tools and technology to operate an independent business with utmost effectiveness. And Nexion is fantastic at helping their agents increase their customer base with innovative, surefire marketing solutions.
Nexion Canada welcomes independent, Canada-based advisors of all experience levels, including those who are new to the industry, seasoned professionals, advisors working with a team, and corporate travel sellers.
More information on Nexion Canada can be found here: http://join.nexioncanada.com/
By Dan McDonald
Dan is a Sales and Marketing Development Associate at Baxter Media. He previously majored in Communications (CCIT) at the University of Toronto.